To capture those precious leads, it's no secret that you need an offer... but not just any offer. You need to create an awesome content offer that will get your leads sales-ready. This can be in the form of an ebook, whitepaper, consultation, product demo... the list goes on!
Any material of value can be considered an offer. Create a content offer that they can't resist. Start cranking your lead generation with these 6 tips.
1. Create Value
You must compel your leads to fill out a form. They're not giving you their
information for nothing. The only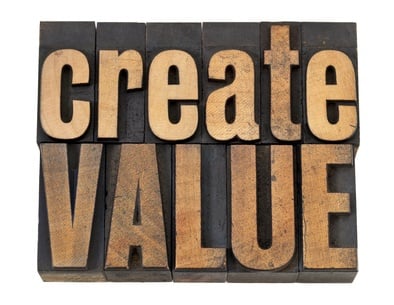 way most of your visitors will complete one of your forms is if they're very interested in what they're getting in return. A form on your landing page will weed out the less sales-ready visitors so you're left with the bottom of the funnel leads.
Just like your blog, you don't want the offer you're putting out to be too promotional. Instead, you want it to be educational. You want your business's other informative material, such as case studies and fact sheets, to be easy to find on your website.
Ideally, your leads will use that material to learn more about you; however, it wouldn't be appropriate for an offer.
2. Fill a Need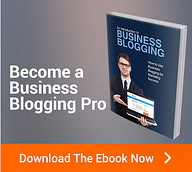 What will your offer do for your lead? Is it an ebook which presents a solution to their problem or an interesting, industry-related webinar? An offer that meets a need becomes of higher value to your leads and thus more desirable.
For example, at Bluleadz, we realized a lot of our clients had a lot of questions about how to business blog. So, we created an offer, "Become a Business Blogging Pro" ebook, and we received great results. Your visitors are all looking for something. Find out what that something is and be the company that gives it to them.
3. Align the Offer with the Buyer's Journey
One surefire way to get a lead's attention? Align the content you're offering with their stage in the buyer's journey. If you have a top of the funnel lead, you probably won't want to hit them with a consultation offer right off the bat.
At this point, they're looking for more information on your product or service. Enlightening them with a white paper would be a better much better option. Not everyone is ready for contact with your company right away. Now, if they're at the bottom of the sales funnel and sales-ready, a free consultation would be an effective offer.
4. Ask Just Enough
What you use to capture your lead's information, the form, should ask just the right number of questions. Information from your leads gives you insight into where they are in the buyer's journey and what your next plan of action should be.
The value of your content should directly align with how long your form is. If you're giving them access to a lengthy ebook which addresses specific pain points to your lead, include more questions. If it's a product promo you're showcasing, include less form questions
5. Reel Them In With Your Title
In this scenario, people will definitely judge a book by its cover.
That creates pressure on you for drawing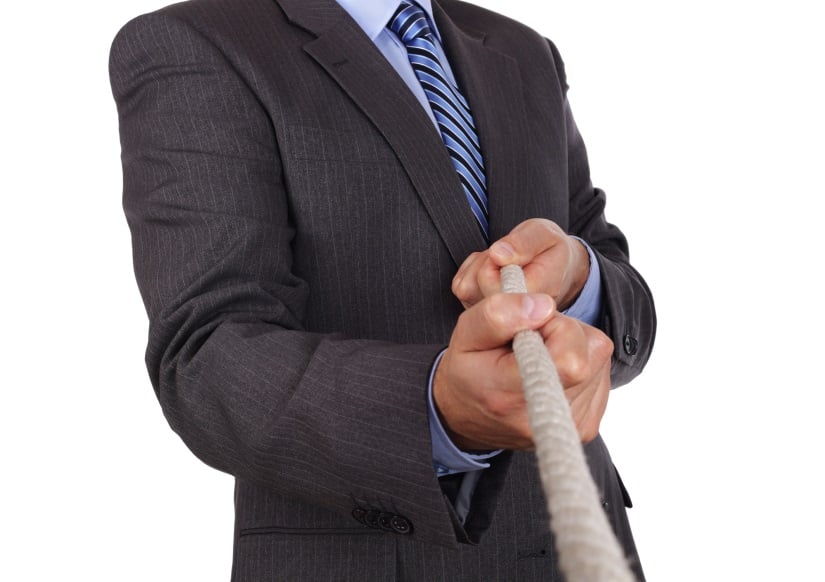 them into your offer. Take time to make sure your title will entice them to download your ebook, webinar, etc.
One useful tip for creating a dazzling title for your offer: include a number and a benefit. In A/B testing, Hubspot put two titles against one another to see which title generated the best results. The first title, "The Productivity Handbook for Busy Marketers" got a total of 7,223 views while "7 Apps That Will Change the Way You Do Marketing" got 37,636 views. Wow! What a difference altering a title can do.
6. Establish Trust
Your visitors may go through a few channels until a direct sale is made. For example, they may go to a blog and then see a CTA for a relevant ebook. From this ebook, they may request a free consultation or trial from your company. All of these interactions you're engaged in with them will increase their level of trust. This will increase the likelihood of them sticking with you for the sale. Viola!
Engage with your visitors to establish a connection. It looks great if you're educating them with helpful material. They'll see you as a thought leader in your industry and instantly have that feeling of trust with you.
Provide value content and watch your leads roll in! We live in a world where people don't want to be bombarded with annoying ads. They want educational material that will help them make a purchasing decision. Not only is this important in the buyer's eyes, it's also important to Google. That's right, creating remarkable content will also increase your SEO. Start creating content today and become a lead generating force to be reckon with!