When it comes to content creation, sometimes you run out of ideas or you're just getting stuck trying to figure out what to do next.
But, did you know, some of your best work is what's already published?
If your business has a solid content marketing strategy in place, then you're constantly pumping out new content on a daily basis. We get it – we've been there!
Sometimes, it can help to take a look back at some of your old content and find ways to bring it back to life and provide new value to your audience. This is where content repurposing comes into play.
What Is Content Repurposing?
To put it simply, content repurposing is a method of turning your existing content assets into brand new content assets by editing and changing the format.
Repurposing content is a great way to extend the mileage of your content and continue to share valuable resources with your audience in different ways. It creates new forms of work for your brand to distribute and share, from blogs and videos to podcasts and social posts.
Benefits of Repurposing Content
Repurposing content lets you take advantage of the content cycle, the development of simpler content into more sophisticated forms to address buyers at different stages in the journey.
Ultimately, your content needs to answer burning questions and address objections at every phase in the three-stage buyer journey: awareness, consideration, and decision. Repurposing content allows you to do so without having to reinvent the wheel every single time.
So, what are the benefits of repurposing content? These are the biggest ones.
1. You Can Produce More Content Faster.
via GIPHY
Content marketing relies on a steady stream of new input. Your team needs to be agile to stay ahead of your audience's evolving needs.
Consistency is the key – but it's by no means easy. Repurposing content is one of the best ways to accelerate the process without cutting quality.
No matter how much repurposing you do, your content strategy will rely on blog posts as its main building blocks. As you make repurposing a cornerstone of your work, though, you'll master other workflows that will empower you to pump out terrific complementary content.
2. You Can Revitalize Old Content in a New Way.
Remember that blog post you wrote four years ago, or that video you created two years ago?
What's a better way to breathe new life into it than taking your old content and revamping it in a completely different way? You can bring your dusty archives back from the dead however you choose (but, we'll give you some easy examples in just a second!).
3. You Can Increase Your Organic Search Traffic.
When you repurpose older content in different ways, you are giving your company more opportunities to increase organic traffic to your site. It puts more variety out into the world, yet it always leads back to your company – and that can't be a bad thing.
4. You Can Get More Leverage from Content.
Ultimately, your content needs to be informative, helpful, and aligned with the needs of organic search. That means top to bottom search engine optimization based on real search keywords. Repurposing gives you a broader base of content that can pull in targeted traffic.
Repurposing content also usually means your pieces are found across a wider variety of online platforms. For example, most businesses use YouTube for video hosting. YouTube, in turn, is the world's #2 search engine – so, having a presence there makes a difference.
As your repurposed content grows, your digital footprint will expand in a natural and sustainable way, allowing you to cultivate new sources of organic traffic. Pound for pound, every piece of content you put together will do more for you in the long run.
5. You Can Get More Traction on Social Media.
via GIPHY
Honestly, there's nothing stopping you from sharing "old" posts on social media.
Shyness about "double dipping" and sharing content again is one of the most common hang-ups in social media marketing.
In our opinion, though, re-sharing your greatest hits every once in a while makes sense: Your following is always growing, and not everyone has seen your work.
Still, repurposing content means you have even more "never before seen" content to promote.
We all know that social signals are gradually gaining in value for search engine optimization. As you spin off new versions of existing content, it'll naturally help you get into the right rhythm with your social media updates. That means more engagement, clicks, and social clout.
Ultimately, all of that translates into more sales.
10 Easy Ways to Repurpose Content Now
When it comes to repurposing content, there are many approaches you can take – honestly, more than we can even say! There are endless ways to edit and change your content to make it "new" again.
But, to keep things simple and to help get you rocking and rolling with your own content repurposing strategy, here are eight of the easiest ways you can start repurposing your content today.
1. Turn a Group of Blog Posts Into a Guide (or Vice Versa).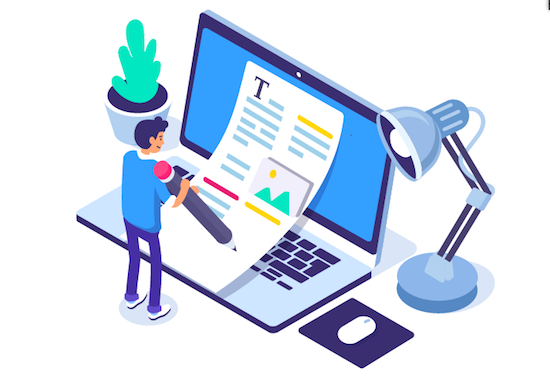 This is one of the most common ways to repurpose published content on your website into more published content.
If you have a lot of related posts on one core topic, you can easily combine the main points from each article and turn it into a long-form guide or series for your audience. That way, they have all the information they need in one compiled place.
You can also reverse this repurposing and take a guide you have published on your page and break it up into smaller, more targeted pieces. We've done this in the past, and it's helped us generate tons of new blog ideas.
2. Turn a "How To" Into a Video Tutorial.
How-to content is a great way to educate your readers with step-by-step instructions or tips.
But an even better way to show them how to do something is to film yourself doing it! Set up a tripod and camera and transform some of your how-to articles into video tutorials or a video series to publish on your site and on YouTube.
If it's an instructional video that requires a view of a computer screen, you can pop open QuickTime Player (on a Mac), screen record your steps (File > New Screen Recording), and complete it with a quick voiceover or text overlay. It's as simple as that!
3. Write a Case Study From a Success Story.
Did one of your clients accomplish something fantastic? Did you just get a raving testimonial?
Turn these successes into written proof of your business's top notch products or services. Write up a case study, and publish it to your website for all to see. It's a subtle self-promo that can yield amazing results.
4. Create Infographics From Statistical Posts.
There's no better way to show how successful or necessary something is than attaching statistical evidence to it.
And, while you might curate content using a bunch of statistics, you can easily turn those stats into a well designed, creative infographic to use across numerous platforms.
Visual content is 40X more likely to be shared on social media than any other type of content, so you could potentially rack up those shares if you post your infographics to your social platforms!
5. Record a Podcast Series.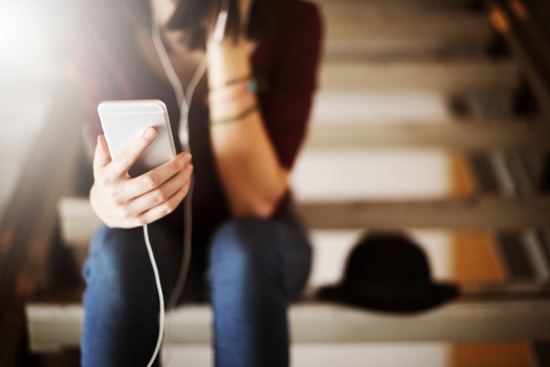 So, not everyone enjoys reading. Some prefer visual learning and others prefer audio learning.
A great way to get in front of those non-readers is to take valuable information from your blog content and guides and record a podcast series discussing the topic in more depth. Grab an employee or two, sit down with a cup of coffee, and start chatting like the thought leaders you are meant to be.
6. Send Out a "Best Of" Newsletter For the Month.
Round up some of your top performing content from the month and blast out a newsletter to your subscribers, customers, and followers!
You can provide a quick recap about each piece to provide a little context and value to your readers. Plus, it can entice them to read the full article!
7. Re-Post a Blog to a Different Platform (But Switch It Up).
If you want to expand your reach beyond just your website or social channels, consider posting variations of your top performing content on different platforms like Medium.
When you do this, however, you should try to edit your copy at least a little, keeping the main ideas but not completely duplicating the piece. The copy-and-paste method, while it can be ok in small doses, could potentially risk ruining your SEO efforts with duplicate content.
8. Use Snippets and Stats For Social Posts.

Pull out some of your favorite blurbs from your published content to spark new conversations with your audience on social. You can tweet out fun facts or strong statistics – plus, if you turn your statistics into individual images, it'll probably get more shares (just like your infographics)!
9. Convert Your Post to a Slide Deck.
LinkedIn's integrated slide deck platform, SlideShare, has made slide decks popular again.
When you pare a post down into a slide deck, you trim out extraneous details and get down to the most exciting stuff. That's essential to many of your other media options.
10. Repurpose Your Thought Leadership Content.
A good blog can take three to five hours to write, even when you have a strong grasp of the subject.
With each one of the steps above, you're creating new content that has all the staying power of a blog and takes only a tiny morsel of work time. Suddenly, your brand's voice is everywhere.
Here's the bonus: All your "thought leadership" content can be repurposed, too.
via GIPHY
Sure, blog posts will always be the mainstay of a content marketing strategy, precisely because they can be written fast enough to keep up with the newest industry developments.
But, your interviews, whitepapers, and even product demonstrations can all go through the same process. This means you can expand on your bottom of the funnel offerings, giving your business more opportunities to make an impact on buyers who are nearing their decision point.
Repurposing content may not seem to make much difference at first. Like so much, inbound marketing results compound as you go. In the course of a year, you might end up with 3X more content than you'd have otherwise – while investing a third of the production hours.
That's stretching your time – and your budget – further.
And that's the magic of repurposing.