Digital marketers are in the midst of an amazing new era – the rise of the robots!
Yes, you've probably noticed AI-driven customer service assistants popping up everywhere over the last few years, but that's only the beginning of what artificial intelligence can do for you.
AI is being integrated into more and more enterprise-class software tools. Some of the features are subtle, others dramatic, but all of them are exciting for data-focused marketing teams.
The common theme of AI is a simple one: It empowers you to do more with less. A pinch of AI can be the key to leveling the playing field against much large competitors. It equips you to deliver a truly personalized experience to customers while staying nimble.
Let's look at seven reasons why savvy marketers should welcome our new AI overlords: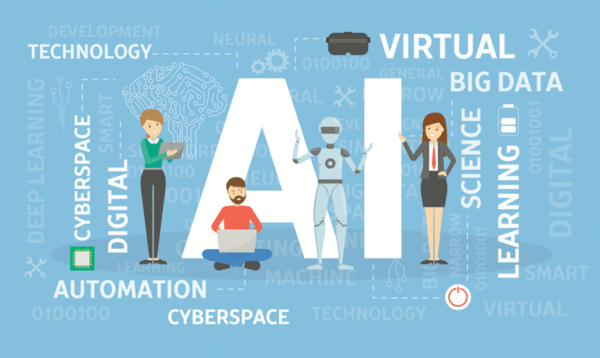 1. Superior Campaign Targeting
A marketing team is only as good as its analytics suite, and AI means there's always something out there working overtime to help you think.
Since AI can crunch a tremendous amount of data and detect patterns invisible to humans, you can create micro-targeted campaigns that react to your leads and adapt over time. At last, all your potential buyers can feel like you're talking directly to them.
2. Higher Conversion Rates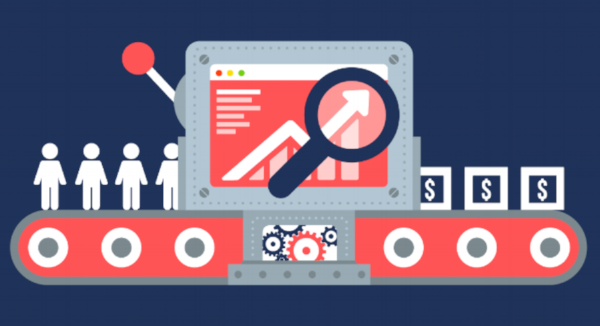 Today's lead scoring approaches take a quantum leap with AI, allowing campaigns to re-engage leads whenever they fall off the path to purchase.
AI can also assist your customers to meet their needs more effectively once they reach the Decision stage of the buyer journey and beyond: It expands cross-selling and upselling revenue by anticipating needs based on each user's entire purchase history.
3. Sharper Competitive Intelligence
Seeing what works for "the other side" gives marketing teams a huge boost in building new campaigns.
AI means you have the power to scope out your rivals at a moment's notice and be alerted when their approaches change. Instead of discrete bursts of competitive research, AI can monitor your key rivals continuously so broad market changes don't catch you by surprise.
4. A More Skilled Team
AI isn't only good for figuring out the folks "out there." It can also help your very own team to enhance their skills through custom training.
When AI-centered systems are tied together, for example, it allows you to onboard new team members faster and then furnish them with the training they need in the future – when they run into real challenges on the job.
5. Truly Responsive Social Media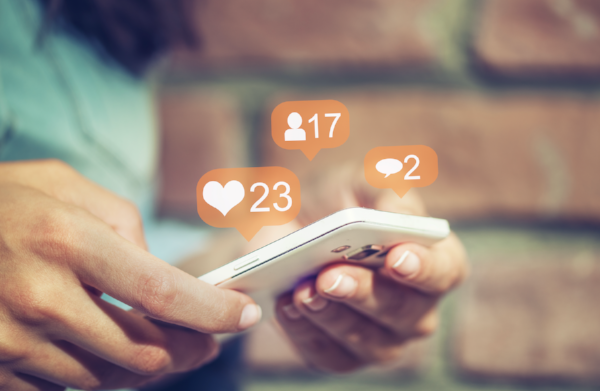 With social media, your brand has a responsibility for reacting to customers all over the world, 24 hours a day. While having your brand mentioned is usually a good thing, people often air their grievances on platforms like Twitter or Facebook.
AI can capture these mentions fast, evaluate the sentiment behind them, and escalate the ones that require a priority response.
6. Massive Amounts of Automation
Let's face it: The average marketer's to-do list is packed with stuff, and not all of it is interesting.
One of the greatest promises of AI – for marketers and for humanity as a whole – is in its ability to abstract away the busywork. AI is already helping with email marketing, SEO, landing page optimization, and much more. Soon, it'll be able to do even more chores for you.
7. Ultra-Efficient Customer Service
Yes, the list would be woefully incomplete without mentioning our friend the customer service chat bot.
For digital marketers, the appeal is obvious: AI-driven customer service is fast, flexible, transparent, and ridiculously scalable. AI learns from every customer interaction and links directly to your knowledgebase, individual purchase histories, and even your inventory.
Luckily for all of us, AI is coming to the marketing world without us having to lift a finger.
The big question: Will you proactively look for ways to implement AI? You should!
Marketing is poised to take a huge step forward as AI transforms our methods: It'll be bigger than SEO, bigger than social media, and even bigger than Web analytics as we know it today. The merger of Big Data and AI makes truly personal one-to-one marketing possible.
As usual, the early adopters will capture the most benefits and set the pace for the rest.
The sooner you get started on any major shift in your marketing, the sooner the benefits start. As those advantages accrue, they become harder and harder for your rivals to overtake. You see that in today's SEO in areas like link building, email marketing, and funnel optimization.
When you're looking at software like CRM, email management, or collaboration suites, be sure to make AI-based features part of your buying criteria. The more you work with AI and align your marketing process with it, the better off you'll be while it becomes even more widespread.