Effective Blogging happens when you look great! Attract Your Readers to Look Deeper. Make A Good First Impression. Then Focus On The Blog Content.
First Impressions Count
Put on that sexy red dress, that bright red lipstick, and those strappy high heeled shoes. Or, for the other side of the divide, get a hair cut, give yourself a clean shave, shine your shoes, spray some cologne, and think of some good one liners because, baby, tonight's the night. Tonight's your night to shine. Tonight's the night all your hard work will pay off. Your gonna sell the idea that has been amusing itself in your mind for far too long.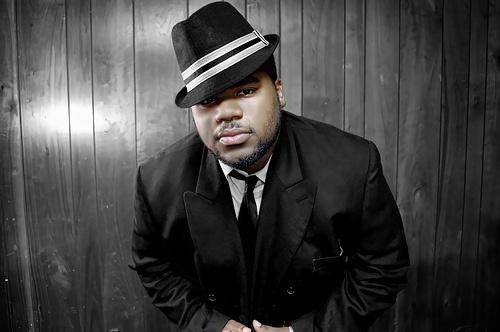 "He who has ears to hear, let him hear!" You are pumped. You have got it going on. Your brilliance is going to be put on display for the world to see, and you know you will look darn good next to it.
How To Make A Great First Impression With Your Blog
When you are preparing to launch an effective blog as part of your internet advertising campaign, you need to keep in mind that readers will only read your content if you somehow capture their attention in the first few seconds of their visit.
The Suave Charm That Keeps Your Readers From Going Elsewhere
Clever Branding
A Great Tagline
Killer Design
Clever Branding
Clever branding has to do with your logo and the key messages you want to communicate to your potential customers.
This is an AllBusiness.com except from an article they wrote for The New York Times.
"Early branding of a small or emerging company is key to business success. It is the quickest way for your company to express what it is and what it can offer. Inaccurate branding of a new business can make it difficult for people to grasp why the business exists in the first place."
Your logo needs to reflect the values your company embraces. Great Branding=Trust. For example, Apple's apple. It's simple, chic, and innovative. The white apple is better than their early rainbow apple counterpart. And can you note when the positive correlation between Apple's brand change and their skyrocketing success? I am quite certain that is a "yes."
A Great Tagline
By creating a great tagline, you tell people whether your content is worth reading. If your tagline is attention drawing, or sparks curiosity, you are golden. Readers will read to feed their curiosity.
I want you to think about your Facebook statuses. I am sure you have noticed how certain statuses receive more attention than others? Why some friends have 10x more coment than you, although their statuses really do not even compare with your "mysterious depth" and "sultry" observations? Hate to break it to you, but their tagline is more audience oriented. If they say something clever, witty, or relevant, they receive more comments than your smart, "brainy," introverted communication to the world. Point taken?
A tagline is your elevator pitch for an effective blog. A tagline tells people whether the information you offer is relevant to them. Time to start kickin' it into gear, and think about your perception as an audience member.
To have a better understanding of how to create an engaging tagline, here are some clever blog tagline examples:
Some Taglines That Have Stood The Test of Time
Got Milk?
Just do it.
Melts in your mouth, not in your hand.
Killer Design
You know appearances matter. Whether you like it or not. This is an opportunity to set an image for your your company, or to choose how you want to be perceived. When you have a killer looking blog, how much more memorable are you than your competitor's less than memorable interface?
When readers are lazily surfing the web, or have a clear motive in mind, they do not stop to read something that "seems" boring. You could have the best content in the world, as funny as it gets, but if the look of your blog sucks, no one will read it.
Point: Do not let your blog be a wasteland. Either hire a designer to create a blog for you, or whip something incredible out that sexy sleeve of yours and show these readers what they have been missing.