Customer testimonials provide hard-hitting social proof your leads find compelling. Used right, they speak to those deep desires and anxieties that a lead has to address in his or her own mind.
Unfortunately, many enterprises don't collect customer testimonials. If they do, it's done as an afterthought. That leaves a particularly powerful marketing asset collecting dust.
To get a hearty helping of testimonials into your marketing mix, customers need to volunteer them. While testimonials don't usually go out of date, you'll still need to gather a robust menu of them to cover all the bases. You should have testimonials that address:
All of the products and services you have to offer.
All of the buyer personas who might be interested.
A full set of customer job titles and company types.
Full appreciation of your key features and benefits.
Of course, the best testimonials are a heartfelt expression of a customer's appreciation. You can't box customers into writing a certain kind of testimonial, so you should work toward collecting enough of them that they meet all your marketing needs.
Here's how.
1. First, Ask
via GIPHY
When it comes to customer testimonials, it's crucial to learn the power of asking. If you don't ask, you won't receive, especially in this case. Customers often don't realize how impactful their testimonials can be and most will never think about it on their own.
Everything comes down to two key factors:
Delivering value that your customers recognize and appreciate.
Timing your request so that value is still fresh in their thoughts.
All the rest of these methods for getting customer testimonials are variations on the theme.
2. Use Your Post-Sale Follow-Up Call
When a sale is finished, the rep will pass things on to a customer success team that handles onboarding and initial questions. Still, it's a great idea to remain in contact early on, since the sales pro who closed the agreement is a familiar face who's already built some rapport.
If the request for a testimonial comes from that person, customers see it as reciprocity: When you've done a good turn for someone, they naturally want to do the same. Find a rhythm that allows you to connect with people and deepen your relationships when goodwill is high.
3. Solicit Feedback After Onboarding
What about when the customer has some experience with the solution – a few weeks after it's all up and running? This is a chance for the onboarding leader to reach out for customer testimonials.
As a general rule, the team member who has had the most contact with the customer recently should do the asking. It's essential to take the temperature of the relationship first: Don't ask for a testimonial if there's a major technical or customer service issue pending!
4. Leverage Your Customer Email List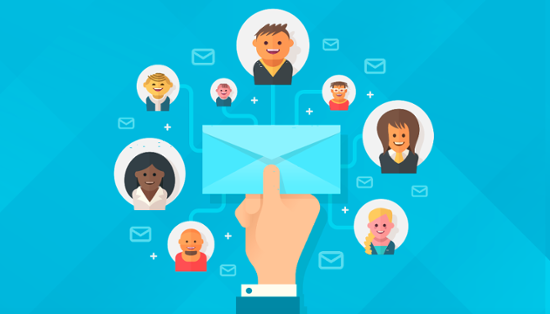 Your email list is serving your leads, but is it doing the same for your customers?
Good email list segmentation ensures users only receive messages that are useful to them. But email marketing doesn't end with the first purchase. A modern CRM suite will support you by automatically moving your newly-minted customers onto a new list.
In many cases, they'll first go to an onboarding list, then to a "new customers" list. That latter shift is your cue to reach out for a testimonial.
If you fail to get a testimonial the first time, you can send an occasional reminder. Remember, though, that customers will eventually tune these out if they don't respond right away. The best way to re-engage them is with a personalized message.
Which brings us to ...
5. Connect on Social Media
Sometimes, nothing seems to work and you just really, really want a certain person's testimonial.
When the going gets tough, it's time to really emphasize the personal touch.
Ideally, you're already connected on LinkedIn. If not, InMail will give you the opportunity to touch base. You'll have 1,900 characters to check in, establish whether your contact needs anything from you, and let that person know why feedback would be so valuable.
6. Close the Loop Between Customer Satisfaction and Testimonial Collection
While most people are content to dash off a quick email containing their testimonial, some will feel better if they get the full experience of logging in and filling out a feedback form.
This is an opportunity to provide some parameters and guidance without telling your customers what to say. Plus, you can ask two or three standardized questions relating back to your Net Provider Score or other customer satisfaction KPIs your organization has decided to track.
No matter how well your business is doing today, the voice of your customers can make it even more successful. A clear, consistent approach to capturing customer testimonials turns customers into brand ambassadors whose words hold the persuasive power you need.