Well, we're most of the way through 2016, and it's about time to start preparing for the new year. For many, myself included, 2016 flew by so fast that it hardly feels like the whole year was even real. However, 2016 happened, and the year was packed with changes.
Before we move on to the new year, it's important to prepare for some the major online marketing challenges that 2017 is sure to bring. Some of these challenges are new, some are carryovers from changes that have been slowly taking place over the last few years:
Challenge #1: Mobile Web Browsing
For a long time now, the internet has been a key driving factor for modern businesses. However, the face of the internet and its user base is undergoing a change as mobile device-based web browsing now exceeds desktop-based web browsing—so much so that Google's search algorithm turned the mobile-friendliness of a website into a ranking factor back in 2015 (at least when searching on mobile).
According to statistics cited by hostingfacts.com,
"75.1% of U.S. internet users access the internet via mobile" and "mobile influenced retail sales to the tune of over $1 trillion."
Marketers across the globe need to start focusing more time and resources on optimizing their websites for mobile traffic, and reaching out to their customers via mobile to help them along the buyer's journey.
For more interesting stats, check out this infographic.
Challenge #2: Ad Block is Killing Traditional Marketing
Did you know that, as cited by HubSpot's 2016 State of Inbound report, use of "mobile ad blocking has increased 90% year-over-year?"
For years now, consumers have been gaining ever-increasing control over what content they see—and many see traditional advertising as an unwanted nuisance. Ad blocking software kills pop-ups, video ads, and many other forms of undesired content for website visitors—rendering several once-popular advertising channels largely powerless.
This is just a continuation of a trend that's been happening ever since the introduction of home VCRs—people skipping commercials to get to the content they actually wanted.
To really generate results through online marketing, marketers need to create content that customers actually want to consume.
Challenge #3: Dealing with Increased Competition for Attention Online


Your competitors aren't sitting idle waiting for your to make the first move. For many companies, the potential boost to business from the use of online marketing is a powerful lure. So, you can be sure that your competitors are working every bit as hard as you are to get noticed in the online space.
As competition increases, it gets harder and harder to capture and hold the attention of website visitors. This is because there will be more companies trying to rank for the same keywords as you, offering content similar to yours, and showing up in SERPs.
To stay ahead in the coming years, marketers need to be able to differentiate themselves from the competition by focusing on the customer's experience. Creating strong content and nurturing leads with customized multichannel communications will be a must.
Challenge #4: Leveraging Multiple Communication Channels to Ensure a Smooth Customer Experience
While certainly not new, the challenge of communicating with prospects and leads across every possible channel is still a major concern going forward. Learning how to leverage channels such as email and social media sites to keep in touch with your leads can have a massive impact on your sales funnel because of the way it influences the customer's experience with your brand.
Don't believe me? Here's a piece of data from the Salesforce 2016 State of Marketing report to back up my assertion:
"Nearly two-thirds of high performing marketing teams surveyed (63 percent) have integrated their social media activity into their overall marketing strategy, compared to only 20 percent of underperformers."
The real challenge here is to make sure that your multichannel marketing is personalized to your customers and drives engagement rather than annoyance.
Challenge #5: Optimizing Content for Engagement & Conversions
For experienced inbound marketers, the challenge of optimizing content for reader engagement is old hat. However, it merits a place on this list because there are a lot of conflicting opinions on how content should be structured, and few easy answers.
Consider this: should you use long-form content with lots of bullets, illustrations, and other optimizations to make each and every single piece of content you make as informative and helpful as possible? Or, should you focus on making your content more accessible and easy to consume for convenience?
There are arguments for both: longer content tends to be more helpful, and may rank better on Google search engine results pages (SERPs) than short-form content. However, short-form content is easier to digest for people on the go, and can improve engagement with certain audiences.
Another point to consider for this challenge is that there are many kinds of content that you can leverage to increase engagement, such as:
Blog Posts
Videos
Whitepapers & eBooks
Infographics
Slideshows
Just to name a few. Finding out which type of content gets the most mileage with your audience is a huge challenge, but one that provides a massive reward if you're up to the task.
The truth is that you might have to experiment with different kinds of content to see which drives better results with your customer base. Also, doing a little research to see what your competitors are doing and how well it works for them might not hurt.
These are just a few of the challenges that marketers will face in the upcoming year. The real question is: are you ready to face these challenges?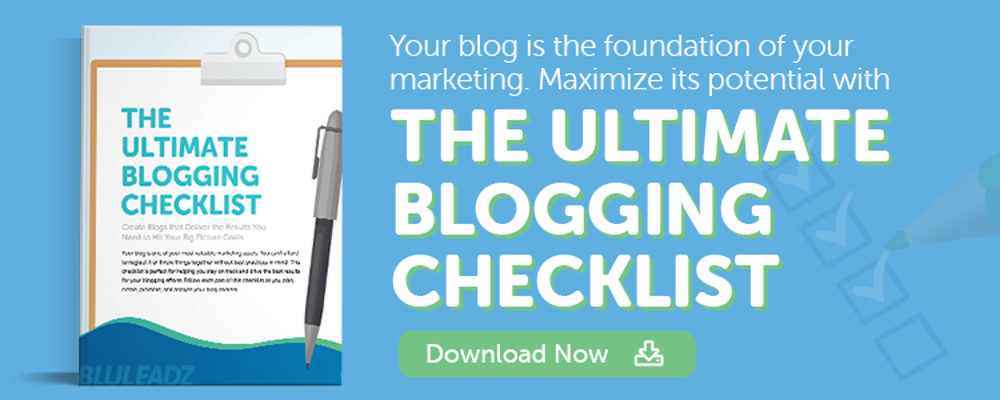 Published on November 23, 2016