If you're still looking for a terrific customer relationship management (CRM) suite, HubSpot has it.
The HubSpot CRM is one of the most powerful and flexible out there. It can adapt to your needs whether you're a one-person shop or the head of marketing for a Fortune 100 company.
In previous posts, we've talked about why it's absolutely essential for you to have a CRM. We've also discussed why HubSpot CRM is a terrific choice if you're delving into the software for the first time. After all, it comes right from the world leaders in inbound marketing.
Now, we're gonna go one step further: How to squeeze the most power out of the HubSpot CRM.
What Is a HubSpot Integration?
While HubSpot CRM is a mighty beast right out of the box, you can also customize it to your exact needs.
That functionality comes in the form of HubSpot integrations, specialized apps that "snap in" to add all kinds of cool new features and extensions. Many are meant to rev up productivity and efficiency for your marketing and sales teams.
Why You Should Use HubSpot Integrations
Because why not?
via GIPHY
Think of it this way: When you buy a new smartphone, you typically download at least a handful of apps to either improve your experience or add a bit more functionality to the device, right?
Technically, you could just leave it as is from the factory setting and still use it. But where's the fun in that?
With HubSpot integrations, you've got similar principles in place. Here are just a few valuable reasons to use them:
All of your software data will be centralized in one hub.
Friction from clicking through different tabs and programs is minimized.
Access to HubSpot specific features, like automating emails and segmenting contacts, is applicable to integrations.
15 of the Best HubSpot Integrations
With HubSpot integrations, the HubSpot CRM soars to stupendous heights.
It's limited only by the power of your imagination, and you can fine-tune your CRM experience to your exact workflow, campaign structure, and goals.
At Bluleadz, we've tricked out our own version with so many HubSpot integrations, it's like having our own software from scratch.
Of course, all that HubSpot CRM customization can be a little bit overwhelming. So, let's take a look behind the curtain at some of the best HubSpot integrations.
via GIPHY
1. Drift
If you're looking for real-time chat on your site, Drift will help you start the conversation.
You can get in touch with your leads as they browse your site. Not only do you get a branded chat experience, but all your lead data and interactions are captured under one roof.
2. PandaDoc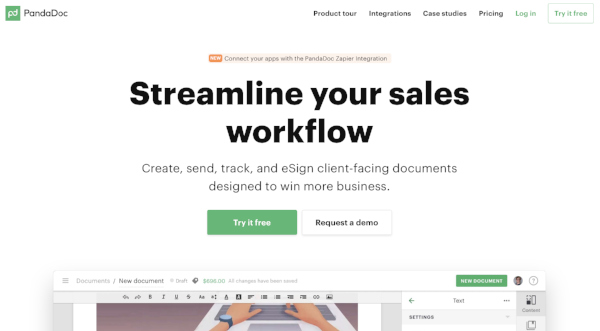 Now, you can finally get everything you've always wanted out of your proposals and other templated documents with PandaDoc.
It auto-populates forms with data direct from HubSpot CRM so you can close more business faster. It's great for contract management, too.
3. Proposify
If you have a proposal-driven business, you won't want to miss Proposify.
It's the best tool for creating templated proposals and tracking the process. You'll see leads open your email and even be able to keep track of deal stages and amounts more easily than ever.
4. Seventh Sense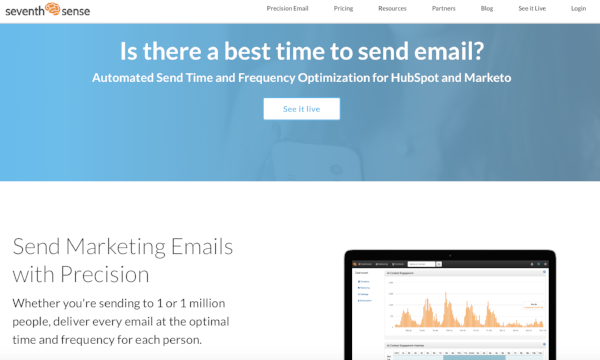 Seventh Sense correlates all the valuable engagement data within your HubSpot CRM to help you orchestrate email campaigns more effectively.
Your future emails will be dispatched at the ideal time for each of your contacts, maximizing engagement on an individual basis.
5. Bitly
Bitly is the long-running URL shortener that marketers rave about. Its built-in analytics are snappy, but you'll fall in love with the core functionality.
Shorter URLs mean you can get more meaning into every post. Plus, you'll get insight into which posts perform the best and how they spread.
6. Unbounce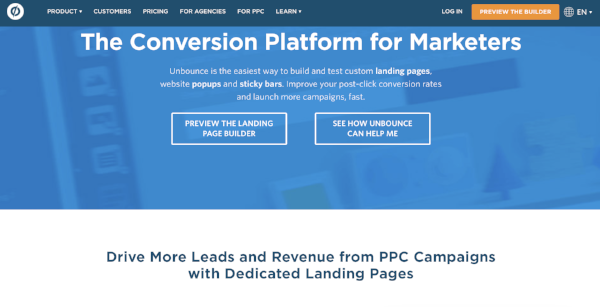 One of the most valuable skills any digital marketer can have is landing page design.
Unbounce is an acclaimed tool for designing landing pages that convert. The convenient drag and drop interface makes it easy to put landing page best practices into action in the real world.
7. Databox
Lots of businesses still use Excel, but let's face it – nobody loves it.
Databox helps you move into the 21st century with truly customer-focused reporting. It synthesizes your HubSpot CRM data into gorgeous dashboards your clients can check out any time they feel like it.
8. Hotjar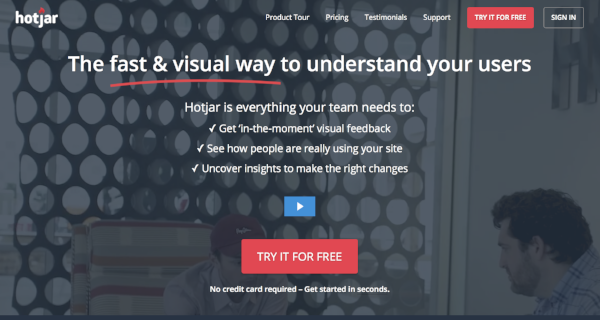 Hotjar brings the fascinating world of heatmaps into the realm of the average marketer.
With it, you can see precisely how far users scrolled and where their cursor rested. That's great for your landing page optimization, especially when you look at aggregate data from all your traffic!
9. CallRail
If you're prospecting by phone, either with a call center or individually, CallRail will help you dig up data that's hard to capture.
With it, you can track and record calls, understand the purpose of a call at a glance, and get source details. It's one of the top HubSpot integrations for telephony.
10. ReadyTalk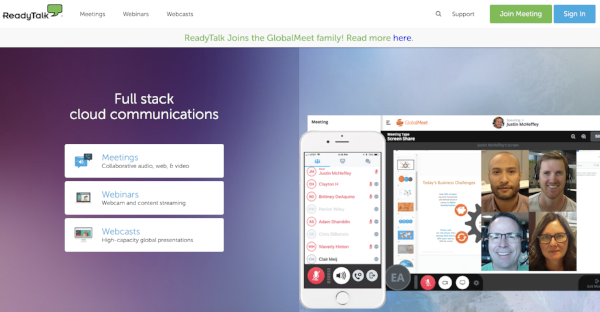 Webinars are among the best lead generation tools you can have, but the bevy of competing platforms are tough to blaze a path through.
ReadyTalk simplifies the webinar, giving you an end-to-end solution: Everything from registration to confirmation to delivery and follow-up are centralized.
11. SnapApp
Interactive content is compelling for leads at all stages of the buyer journey. Now, you can build that content without fiddly hand-coding or intensive designer resources.
SnapApp is among the leading HubSpot integrations for qualifying leads with quizzes, forms, and more.
12. HelloSign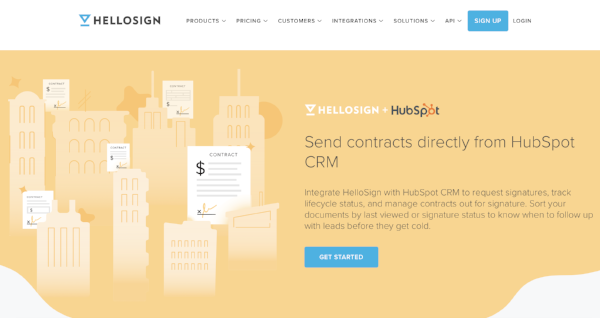 PandaDoc and Proposify get your documents built and populated – HelloSign is what gets them signed.
When it's time to get the ball rolling on a new deal, you can automate away a lot of wasted time by simplifying the signature and finalization workflow.
13. Beacon
Everyone knows that marketers should get more punch from their content by upcycling blogs into other types of content, especially ebooks.
Skip the nights painstakingly hunched over a specialized design suite and let Beacon do the work of beautiful ebook conversions for you. It's fun and fast!
14. Smartling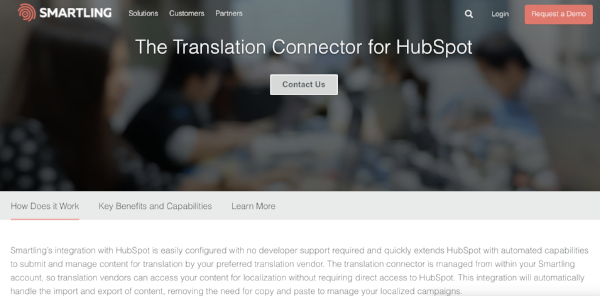 If you're crafting content for an international audience, Smartling is part of a handful of HubSpot integrations that can accelerate the localization process.
Its Global Fluency Platform allows you to abstract away your translation projects while you manage and track them with ease.
15. Enthusem
Not everyone is using old-fashioned direct mail in their campaigns ... but if you are, you might as well do it right! That's where our final pick comes in.
Enthusem lets you produce ultra-custom direct mail collateral with a huge amount of eye-catching customer personalization.
How to Connect Apps to HubSpot
Connecting apps to HubSpot is pretty easy, especially since all of the apps in their marketplace have been reviewed and certified by their development team.
1. Find an App.
HubSpot's marketplace is a huge library full of different apps with various features and purposes. To get there, simply click the "Marketplace" button on the top right corner of your navigation bar and select "App Marketplace."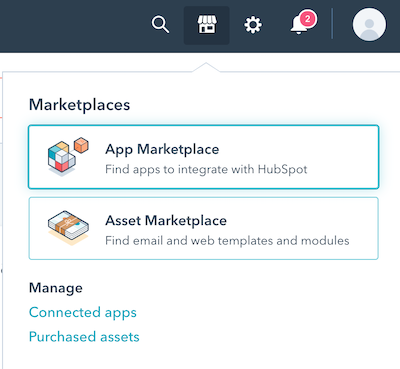 You'll be brought to the integrations catalog, where you can either scroll through your options or search for a particular app.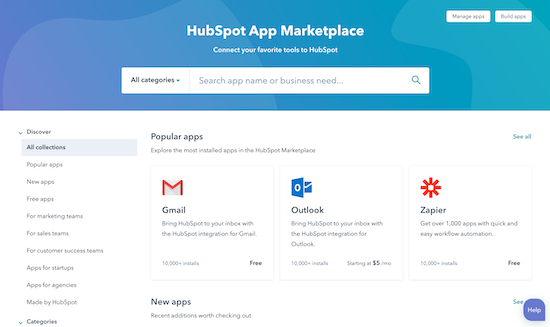 Make sure you review the app's details. Certain integrations have specific HubSpot subscription requirements that you have to meet in order to use them.
2. Review Pricing Options.
Depending on the app, you can choose from one to three pricing options. Each one will give you access to different features and processes. Some apps are free entirely.
Choose the price and features that work best for your business.
For example, here's how much it would cost to integrate Outlook.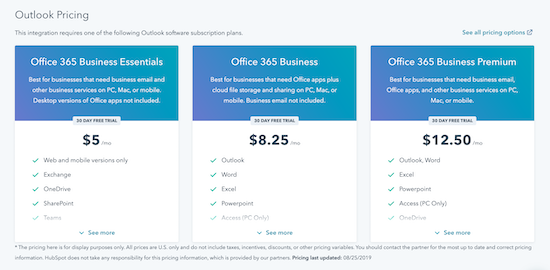 3. Turn on Necessary Permissions.
You can see how data between the app and HubSpot will be shared, as well as what permissions require approval in order for the app to be used.

4. Connect the App.
Once you've reviewed all the necessary details, you're ready to connect the app.
Click "Connect app" in the top right corner of the app's page.

You'll be guided to a connection flow that will prompt you to log in to your account and approve the necessary permissions in-app.
Just like HubSpot itself, the right set of HubSpot integrations can be a complete game-changer.
The whole purpose of marketing automation is to, well, automate – get rid of tedious busywork so you can focus on what really makes your campaigns special.
It only takes a few minutes to get started with any of these HubSpot integrations, and you'll see the difference from day one.
Have a favorite integration you want to tell us about? Let us know below!